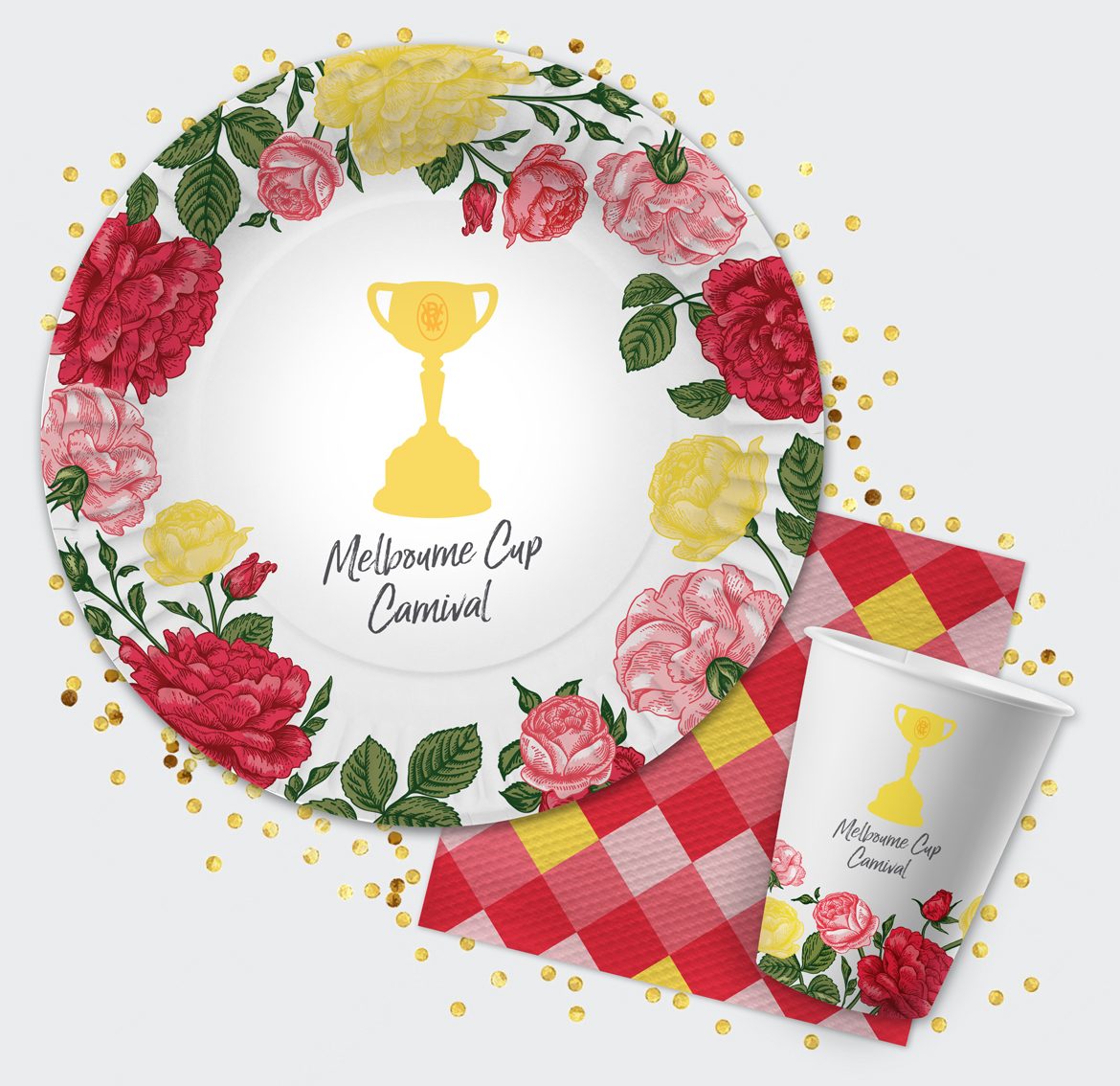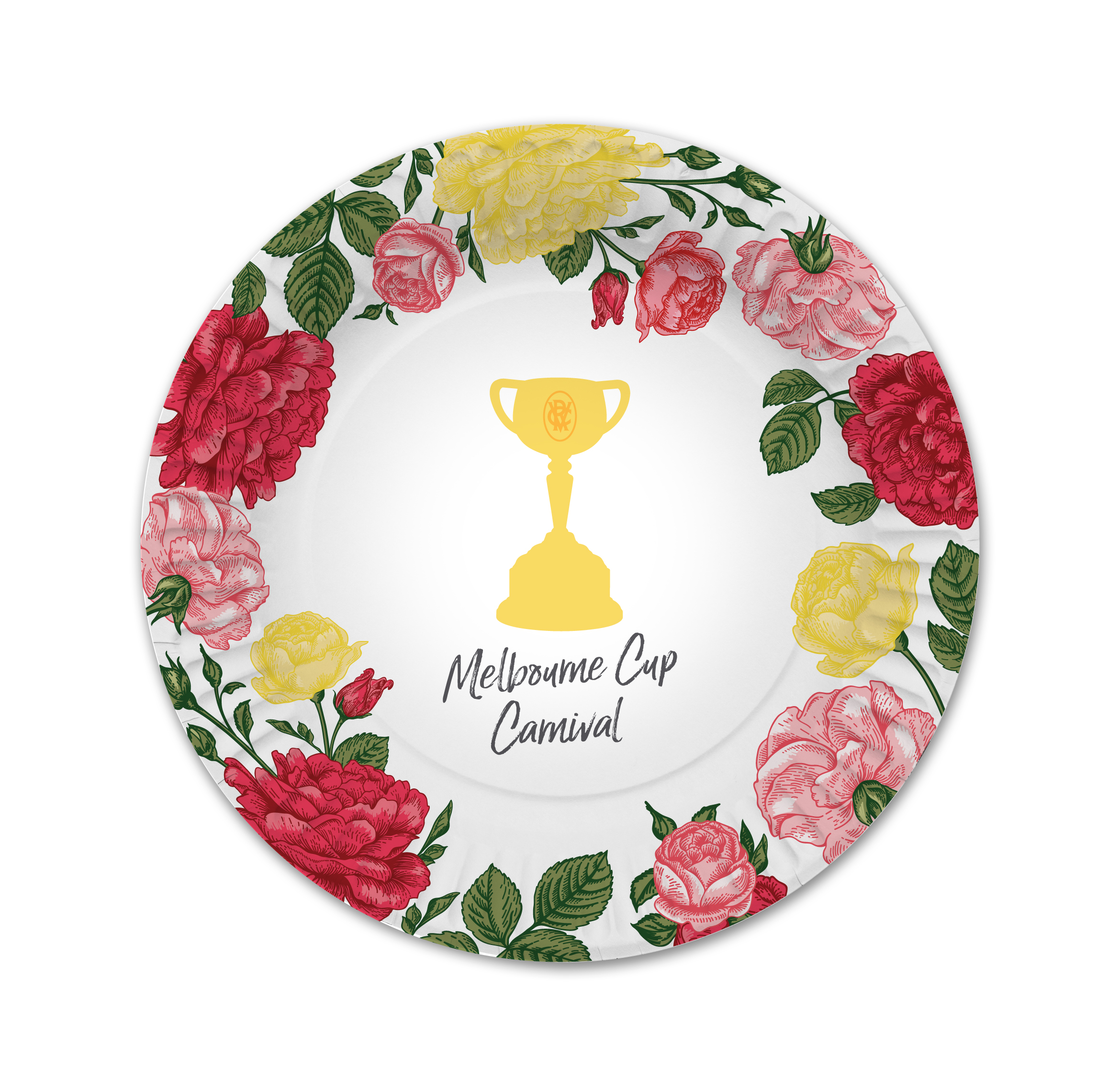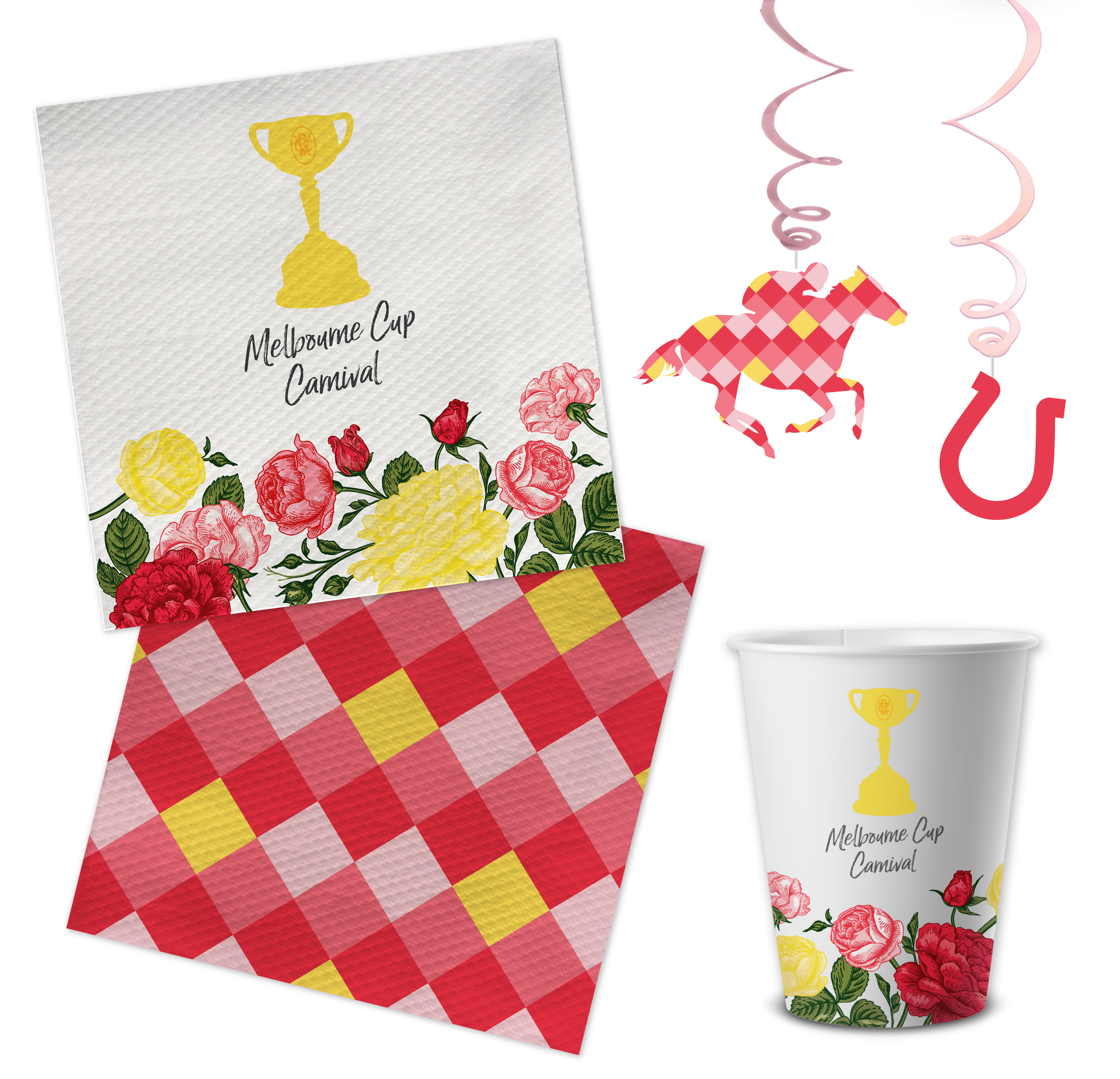 Graphic design of party tableware for the Melbourne Cup Carnival.
Amscan is an international company that specialises in products for parties. Recognising that many Australians love to celebrate the Melbourne Cup at home or in the office, Amscan approached the Victoria Racing Club with a proposition to create Melbourne Cup tableware that could be utilised for the many celebrations around the country.
As a freelance contractor to Amscan for many years, I was thrilled to have the opportunity to work with the product team on this project. After many ideas and suggestions, the famous rose garden at Flemington was the final choice for the creative theme. It is a design that can work for several Melbourne Cup seasons, which means the possible return on investment into the range is not limited to only a few weeks in one year only.